It has come again. The corona virus. In Danang City where I live.
There's nothing much to do but to follow the government's directives, stay at home and hope that our front-line heroes will win it again.
I was fortunate to be locked down with all the staples one might ask for: beans, legumes, seeds and nuts. So I thought that I should start doing my daily recipe project, to share my simple, easy -breezy recipes that you can try yourself at home.
So the first recipe in this series is really a fool-proof: soup. It's raining outside and a storm is on its way so a warm hearty soup might be the best in this situation.
LENTIL SOUP.
INGREDIENTS:
You just need very few ingredients for this soup: Lentils (of course – we are making lentil soup), tomato, carrot, onion and celery. Actually, you only need lentils (or any kind of beans), onion and tomato or tomato paste, then can add any other vegetables or beans. You don't like carrot, ditch it, don't like celery, ditch it, and just throw in anything you like. It's that easy. Even if you don't like lentils, ditch it, and make The Other-legumes Soup!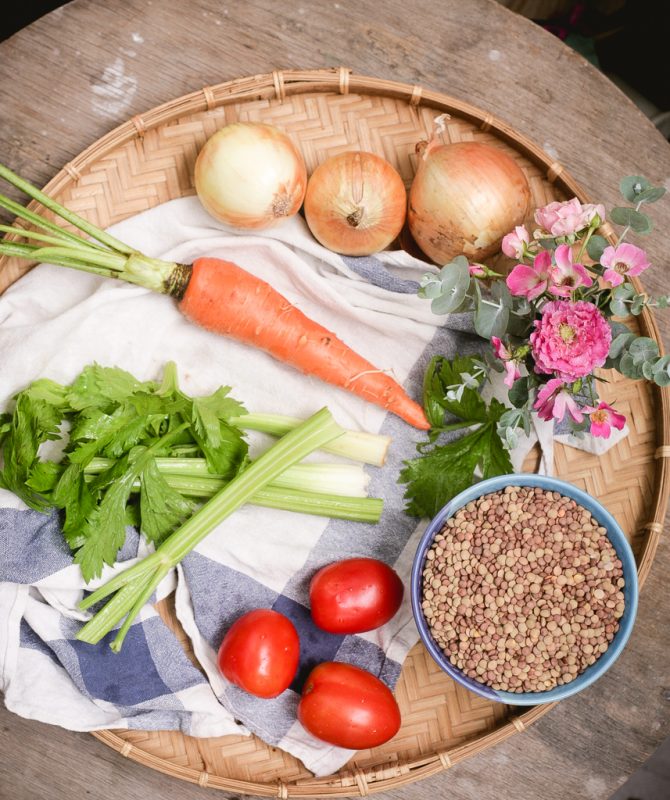 2. PREPARE THE VEGETABLES
TOMATO PASTE:
I made my tomato paste from fresh tomato, but of course you can use canned tomato, tomato puree or concentrated tomato paste, yup, anything that yell Tomato. If you want to make tomato paste from scratch, just need to boil tomato in boiling water for 3-4 minutes, peel off the skin, take out the seeds and boil them until into a soupy state. You would need a lot of fresh tomato for this. I recommend that you make a big batch so you can use for other dishes too.
OTHER INGREDIENTS:
Dice the onion. We need this as the base flavour of the soup.
Cut your vegetables to bite sizes.
Rinse your lentils (or other kind of beans, but other beans might take longer to cook, lentils are fast hehe)
3. COOKING TIME
First, saute your onion with some crushed garlic with oil over medium or low heat until it's soft and caramelized. This step is very important as the caramelized onion (over Maillard reaction) will give the soup deeper flavour.
Then add the tomato paste/puree. Stir for 1-2 minutes and top up with some water.
Add your lentils and other vegetables, simmer for about 20 minutes. If you use green leafy vegetables, you might put them in at the last 5 minutes.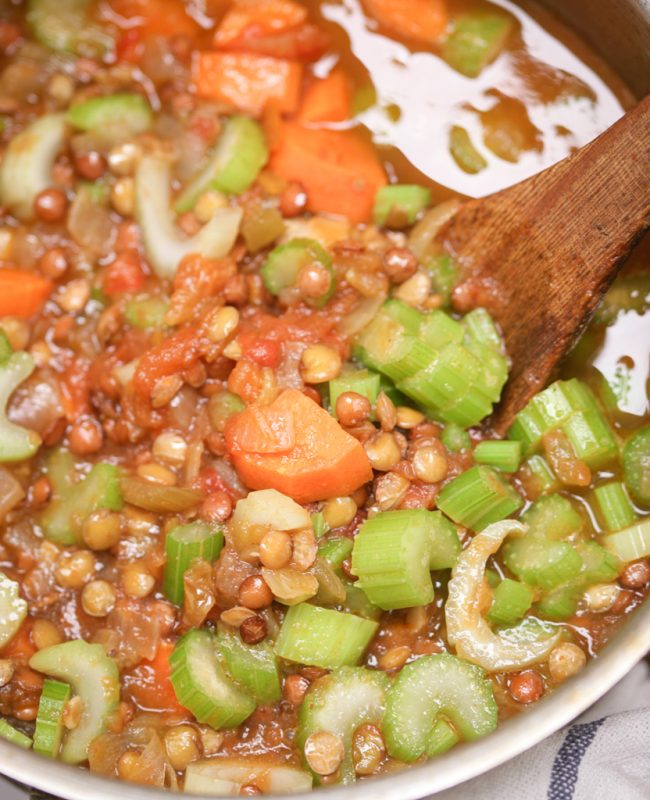 Season with: 1 teaspoon of cumin, 1 or 2 teaspoon of chilli powder, salt and pepper to taste. This is for a 2-bowl serving, if you cook more, you can always add more to your liking.
And then you're done. You can have it on its own or with (a) slice(s) of bread, or rice.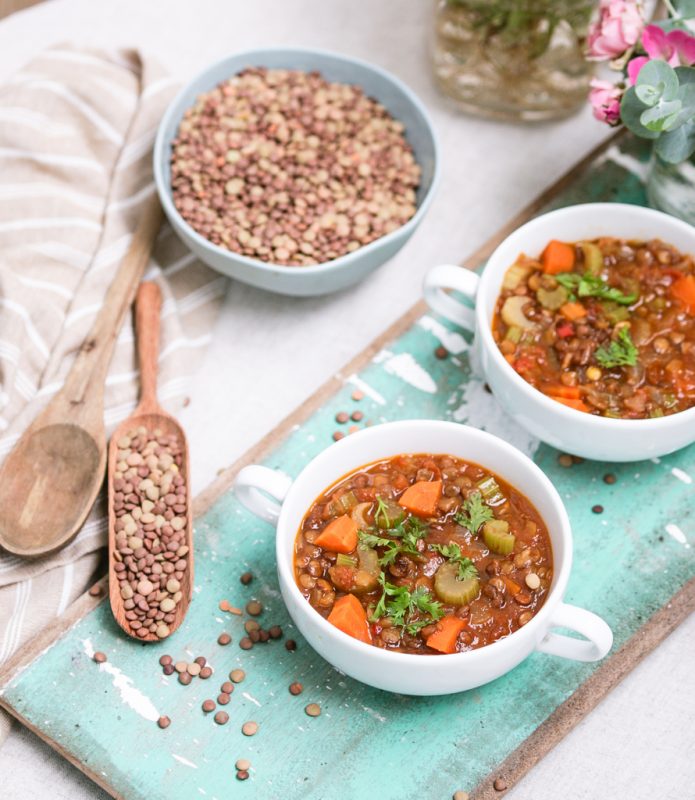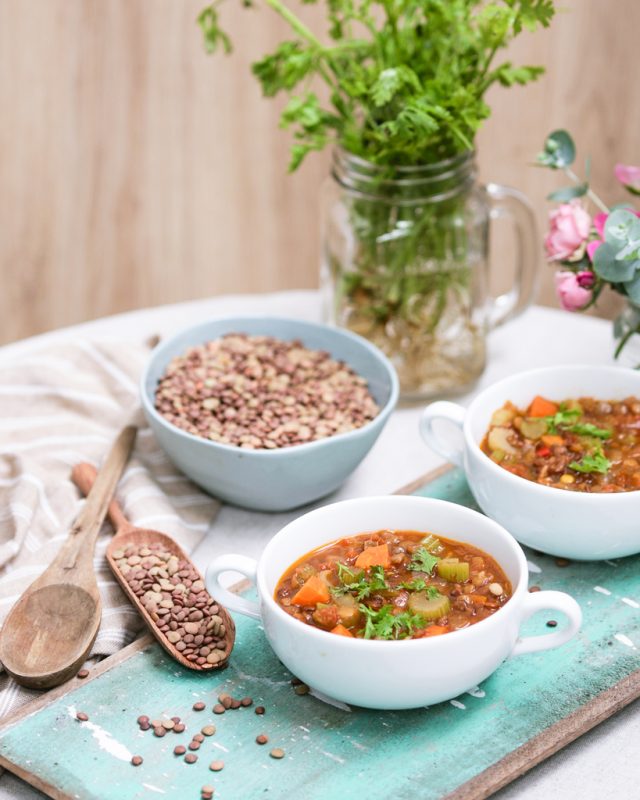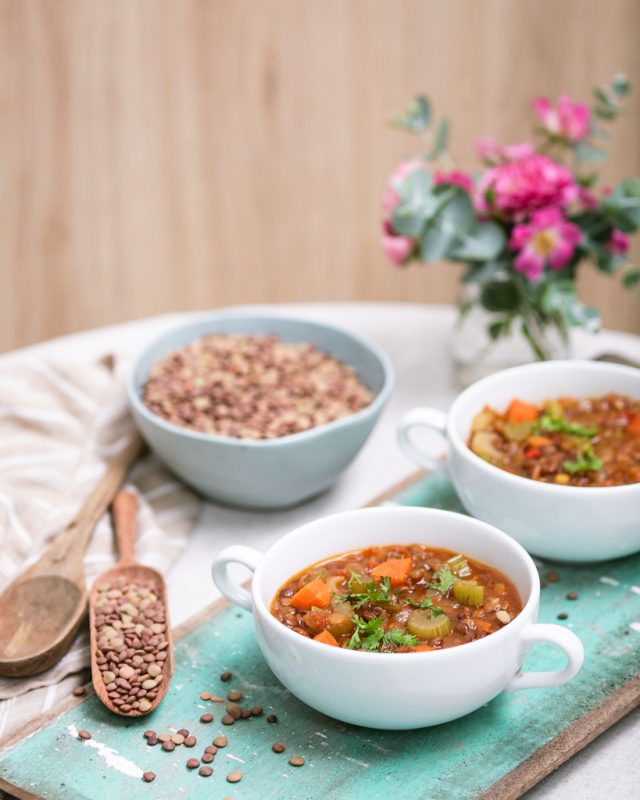 | | |
| --- | --- |
| Onion | 1 bulb |
| Tomato paste | 2 Table spoon or 2 cup tomato puree |
| Lentils or other legumes | 2/3 cup (I actually threw in 3 handful hehe) |
| Carrot | 1 |
| Celery | 2-3 stalks |
So, stay warm and stay safe. We'll make through this again my friend.