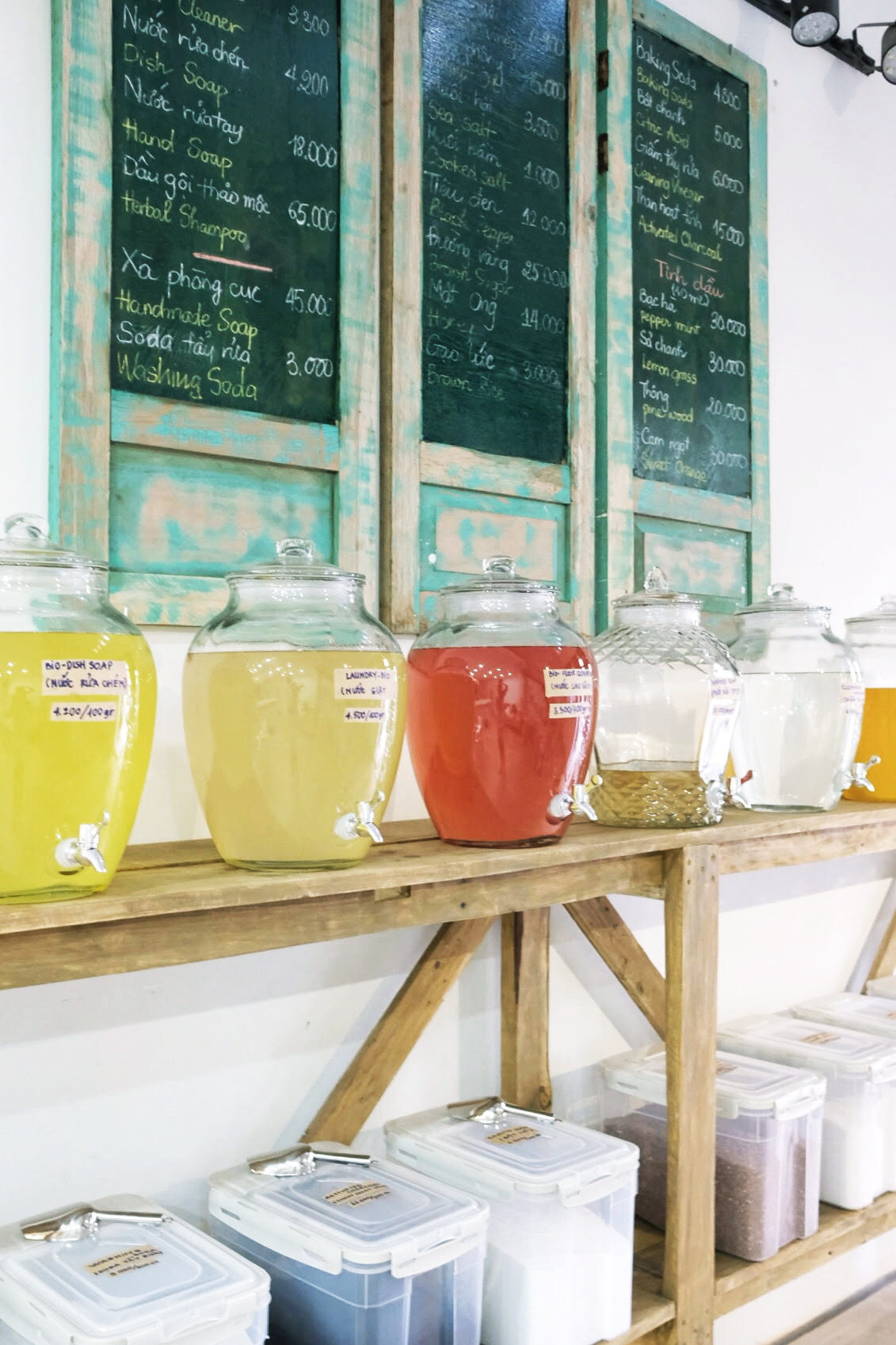 We are excited to offer many home and personal products in refillable options to help reduce the amount of packaging waste ending up in landfills. We've tried to source the best quality products that are available locally from suppliers who understand and support the refill concept. You might not be able to find a wide range of products at our store but those you can actually trust.
HOW TO REFILL?
STEP 1: WEIGH & TARE YOUR CONTAINER
Put your container on the scale and tare it (or write down its weight)! Tare button would mean deduction the weight of the container. By this, you won't be charged for the weight of the empty container.
STEP 2: FILL UP
Pick the product you wish to refill, and fill up your container with your desired amount.
STEP 3: WEIGH & PAY
Weigh your filled container again and write down its final weight. Proceed to Cashier counter to pay.
WHAT CONTAINERS WORK?
We encourage you to bring in your own containers from home for refilling! However, we do have a collection of donated jars at the Recycle Corner
WHAT IS RECYCLE CORNER?
At No Waste To Go, we're trying to build a recycle corner where people can donate their old stuffs instead of throwing them away. You are welcome to take one of the donated containers from our recycle corner for refilling. We do ask that you do it with caution as we cannot guarantee its history. You can also donate empty, clean and sanitized jars with the label removed to the library!
ARE YOUR CONTAINERS CLEAN?
Always use a clean and dry container when refilling. Your refill is as fresh as the oldest product remaining in your jar. Please ensure you are using a clean container when re-purposing and reusing old containers for refills.
SEE ALL